Bus Transfers To and From Nice Airport



Buses from Nice Airport with Bus Routes and Times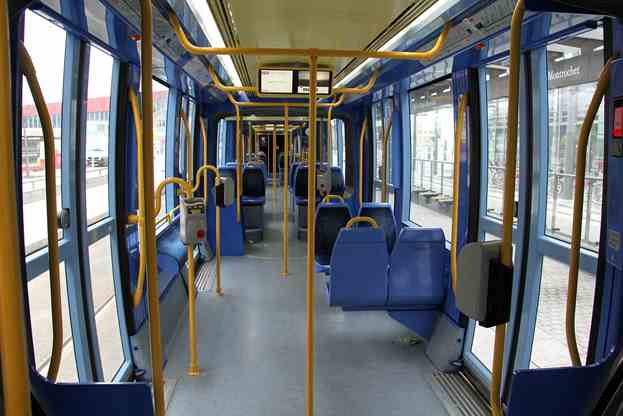 Passengers arriving at Nice Airport have a variety of transport options open to them for their onward journey. From taxis and car shuttle services, trains and car rental to numerous bus lines operating between the airport, the city of Nice, Cannes and Monaco, there is something for everyone's taste and budget.
Buses from central Nice will drop off passengers directly in front of the arrivals area at Terminal 1. An express link services 110 and 210 runs between the city center and the airport via the faster motorway connection. These bus lines operate 7 days a week between 07.00 am and 09.00 pm throughout the year.
Express buses from Nice Airport take 45 minutes to arrive in Cannes and approximately 30 minutes to get to Monaco. Nice Airport buses to these two locations run every half hour throughout the day. It is only possible to buy single tickets for adults and single tickets for young travelers on these services, return tickets are not available at present.
Passengers travelling from Nice city center should head to the main railway station (Gare Nice Ville SNCF), where they should board Nice Airport buses from service 99. At the main Nice bus station passengers wishing to travel to the airport should take the service 98. Nice Airport buses stop at both terminals. An adult single ticket costs ca. EUR 4.00. The buses run every 30 minutes.
At present the cheapest way to travel to Nice Airport from the city center is via bus line 23, which serves Terminal 1 only. Since the free airport shuttle connects the two terminal buildings with shuttle buses running every 6.5 minutes, there is no difficulty getting to the correct terminal, once a passenger has arrived in the airport complex. The service costs only EUR 1.00 and operates between 05.30 am and 08.05 pm, taking roughly 30 minutes from the major train station Nice Thiers to arrive at Terminal 1.
At present the Tramway de Nice, the tram system, is only available for the northern and eastern suburbs going across the city center on their way. Eventually, there will be a connection via tram between the east-west route from Le Port to the airport and all the way to Cagnes-sur-Mer, while another tram network will provide a connection to the future TGV Nice Saint-Augustine Lingostiere railway station. These two lines are currently still in the planning stages.
Free Nice Airport buses that operate between the airport hotels, the airport shuttles, also leave from outside the arrivals areas at both terminals. It is best to check with the hotel one has chosen at the time of booking, if such a free shuttle service exists. Taxis can be rather expensive, even on such a short journey.
Within the city of Nice the local bus network running on most routes is the Lignes d'Azur, offering commuters cheap transport on more than 100 routes. They also operate an Airport Express Bus, which charges a flat fee of EUR 4.00, but this includes an all day Lignes d'Azur pass, which is very handy upon arrival, since one can use it for a little bit of sightseeing on the day.
Which Bus services/routes have stops at Nice Airport?
Paris - Nice - Genova
Bus Service Operated By FlixBus
Paris (Bercy Seine)
Genoa (Fanti d'Italia/Principe bus station)