Taxi Transfers To and From Nice Airport
Find Unbeatable Value Taxi Transfers


Nice Airport Taxis - Fares, Distances and Where to Find Them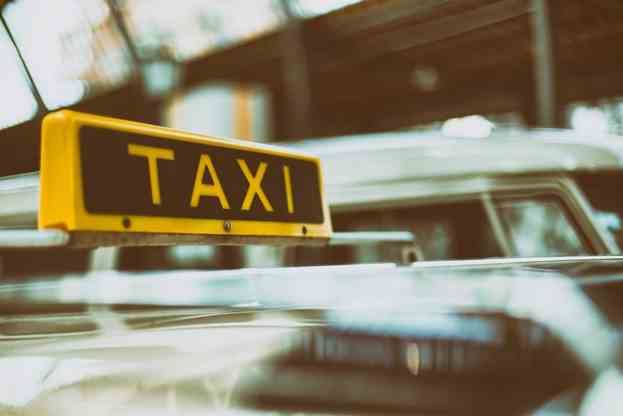 Nice Airport is located at the Côte d'Azur, France's Mediterranean coast, just a 3.7 mile distance out of the city center.
There are a variety of Nice Airport taxis available that leave from the taxi ranks outside the terminals. The Nice Airport Shuttle transports passengers 7 days a week, every day of the year. A chauffeur driven limousine rental service, the Shuttle operates a door-to-door delivery service between Nice Airport, airport and city hotels as well as private addresses in the city.
Taxis Nice Airport can be rather expensive and it is usually necessary to queue for a taxi at the taxi rank, as the drivers will only take passengers in turn, ignoring anyone who tries to jump the queue. Taxi ranks can also be found outside major hotels and all the main train stations within the city.
The Nice Airport taxis waiting at the terminals are licensed and registered to operate within the airport, but passengers should always be vigilant not to fall into the trap of taking an unlicensed cab. It is best to negotiate fares prior to leaving the airport compound and if the cab does have a meter, passengers should insist on the meter running the whole time to avoid being cheated.
Fares for Nice Airport taxis going to the city center should not be more than the usually fixed EUR 35.00 tariff, but may depend on the time of day one travels at. There may be surcharges for extra luggage or a 4th passenger – French cab drivers despise cab sharing and do everything in their power to dissuade passengers from doing so!
A single journey within Nice city center should be just under EUR 20.00, while a trip to Monaco or Cannes will cost around EUR 70.00 and a journey to Antibes will cost approximately EUR 50.00. Going to the famous resort of St Tropez will be rather expensive at EUR 250.00, so going by bus or train will definitely be cheaper, if not more comfortable.
The Nice Airport Shuttle on the other hand does encourage passengers to share their journey. A single trip can cost as little as EUR 14.00 per person for up to 8 people, a considerable saving on a journey alone with Nice Airport taxis.
The Nice Airport Shuttle also operates private services from the airport into the city center, which will be charged from EUR 55.00 per car for up to 3 passengers and from EUR 75.00 for 4 and 6 passengers for a single journey.
Female occupants of Nice Airport taxis should also be vigilant, particularly late at night, or when they've had a drink or two. During the Cannes Film Festival, when all the resorts and towns at the Riviera are heaving with film makers, stars, celebrities and the media, there have been many instances where unlicensed cab drivers have not just taken advantage of female passengers but have assaulted them. It is best to ask for advice on which taxi firm to travel with at the official Information Desk at the airport. The Information Desk can be found in the arrivals hall. In Nice itself tourists should ask their hotel reception for assistance, before trying to hail a cab in the street. It is better to travel with recommended, licensed taxis Nice Airport services than to risk life and limb, even if official airport cabs do charge a hefty fare.
Taxi fares to & from Nice Airport (NCE)
Taxi Transfer Customer Reviews
Available Transfer Options