Tesla Car Rentals at Nice Airport
UNBEATABLE VALUE CAR RENTAL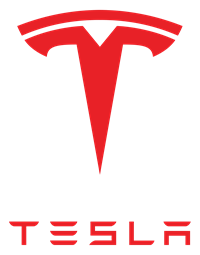 Tesla - Nice Airport
check_circle
2 Tesla car rental quotations searched.
Popular Tesla models to rent:
About Tesla Rental Cars at Nice Airport
As one of the leading innovators in electric vehicle technology, Tesla continues to redefine the landscape of the automotive industry with its groundbreaking designs, unparalleled performance, and commitment to sustainability. The brand's values and attributes are well-reflected in the Tesla rentals available at Nice Airport for both business and leisure travelers visiting the stunning city of Nice.
Tesla Model 3: The Perfect Blend of Luxury and Eco-Friendliness for Nice Drives
The Tesla Model 3, offered by SIXT, is an epitome of style, sophistication, and sustainability. With its sleek design, impressive acceleration, and advanced self-driving capabilities, this model has quickly become a favorite among discerning drivers and eco-conscious individuals. Its long-range battery ensures that you can enjoy the scenic drives around Nice without worrying about recharging.
The Model 3's minimalistic and luxurious interior offers a comfortable ride, making it an excellent choice for business travelers looking for a stylish and efficient vehicle during their stay. Leisure travelers would also appreciate the Model 3's ample trunk space, perfect for storing luggage or shopping bags from a day exploring Nice's charming boutiques.
For customers looking for an exceptional Nice Airport Car Rental experience, the Tesla Model 3 stands out as an environmentally friendly alternative to traditional gasoline-fueled cars. It's not just a car; it's a statement of your commitment to a greener future.
Renting a Tesla Model 3 from Nice Airport not only provides you with a top-notch driving experience but also contributes to reducing your carbon footprint, aligning with Tesla's brand values of promoting sustainable transportation. Whether you're visiting Nice for business or pleasure, the Tesla Model 3 is a perfect companion for your journey, offering a blend of luxury, performance, and sustainability that few other cars can match.
Tesla Vehicle Rentals by Group Available at Nice Airport
Which Car Rental Companies Offer Rental of Tesla Cars from Nice Airport?
Tesla Vehicle Rental at Nice Airport - FAQ
question_answer Which car rental companies offer Tesla car rentals at Nice Airport?
The following car rental companies at Nice Airport offer a range of models of Tesla:
SIXT
question_answer Which car rental company at Nice Airport offers the cheapest Tesla car rentals?
question_answer Which automatic Tesla cars are available to rent at Nice Airport?
The following automatic Tesla cars are available to rent at Nice Airport:
Tesla Model 3
Alternative Car Brands Available to Rent at Nice Airport
We have 109 different types of vehicles from 24 manufacturers provided by 17 car rental companies at Nice Airport.